Welcome to Four Lakes Winery
A family owned and operated estate winery in the beautiful Lake Chelan Valley.
Thursday – Sunday
12:00 – 5:00
Closed Monday – Wednesday
11 Wine Garden Ln.
Manson, WA 98831
Head west on State Route 150 along the north shore of Lake Chelan. Turn right at the casino onto Wapato Lake Road.  Follow Wapato Lake Road for 3.5 miles and look for our stone sign on your left side. Take a left at the second gravel driveway and follow it until you reach our stunning tasting room.
Step outside and take in the amazing views of Chelan, Wapato, Roses, and Dry Lakes. Cheers!
11 Wine Garden Ln.
Manson, WA 98831
2017 Estate Pinot Noir
Ollie Ollie in-come free for this Pinot Noir. The sultry dark color is your first clue that this pinot will definitely be just like heaven. Tantalizing rivulets of darkish fruit that course over the palette are surprisingly rich with currant flavors, hints of anise and a subtle honeysuckle. The tense tannins sneak a last minute a-ha moment just as the berry pie finish takes over. Red Rover Red Rover send this Pinot over!
Estate 2022 Petillant Naturel
Petillant Naturel is the oldest method of making sparkling wine, also known as methode ancestrale. It is bottled before the primary ferment is complete and finishes in the bottle, trapping the natural carbon dioxide produced during fermentation. This estate grown Pet Nat is lightly sweet and gently fizzy, a lot of fun on a hot Chelan day.
2022 Estate Viognier
Wow, come sail away with this wine! This un-oaked Viognier is 100% Four Lakes estate fruit. Let it rest softly in your mouth and the subtle floral hints will become evident. Connoisseurs will contemplate the tricky mind bender of complex intertwining flavors that tingle the senses. Our estate fruit really brings out the nice floral characteristics of the varietal on the nose with a full-bodied caramel mouth feel. Be patient, the smoothness will take you away.
2022 Estate Piquette
Piquette is an easy drinking, lower alcohol sparkling wine that is made by adding water back to our pressed Orange Muscat skins and naturally fermented using the native yeast in the vineyard. It is an ancient drink that was traditionally served to the thirsty vineyard workers and farm hands. It is bottled before the primary ferment is complete and finishes in the bottle, trapping the natural carbon dioxide produced during fermentation. This estate grown Piquette is lightly sweet and gently fizzy.
2022 Estate White Petit Verdot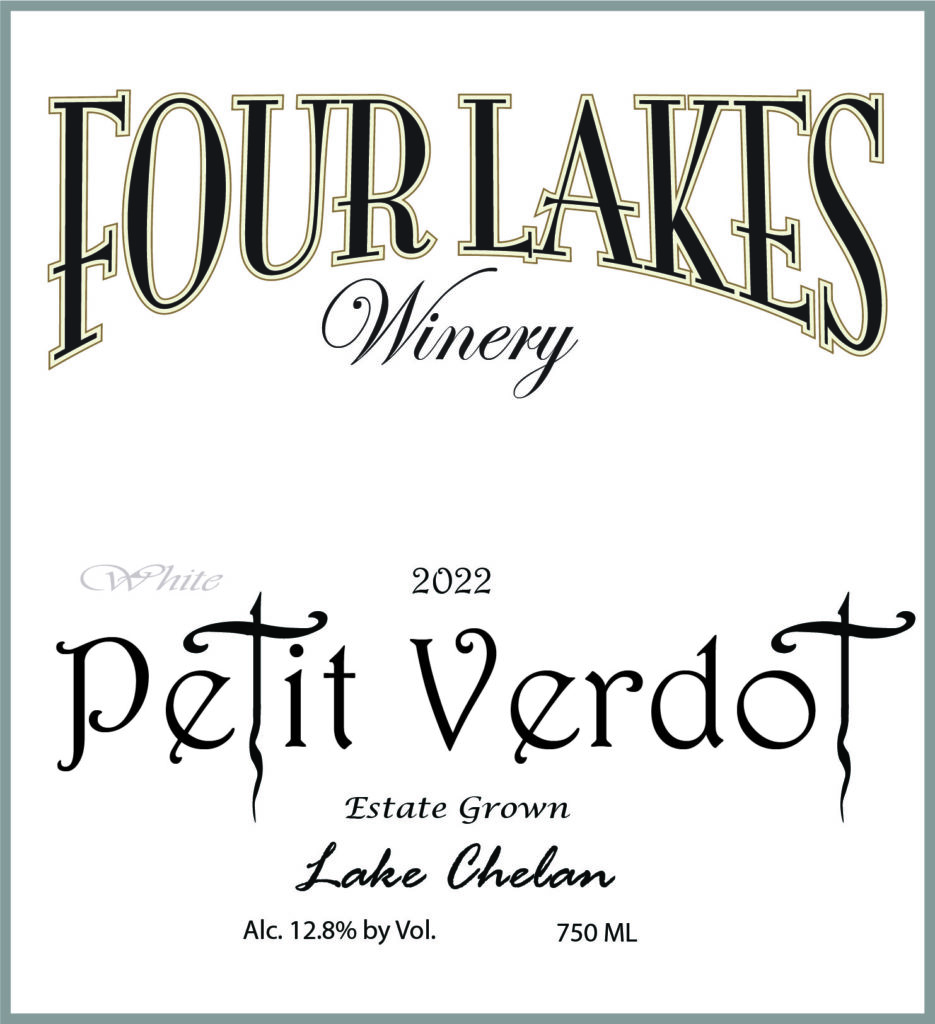 This White Petit Verdot is produced in the same style as our white wines and with little to no skin contact during fermentation. We wanted to highlight how maceration influences the color and body of a red wine. It's fun to try it next to our traditionally made Petit Verdot.
2021 Estate Chardonnay
A hilltop delight, 100% estate fruit aged in American oak to a golden hue and finished in stainless steel. The light and airy rhubarb strawberry smoothness gives way to a crisp and whimsical fruity tango. Succulent subtle swirls & sensations of peach and apple create a lasting aroma that lingers on the most delicate of palates. The fruit forward jammy nuances add the perfect finish to this refreshing get your weekend started Chardonnay.
zufrieden
Four Lakes is a must visit in the Lake Chelan Region of eastern Washington State; the view of all 4 lakes makes the trip worthwhile if nothing else. But don't let that deceive you: the wines are serious efforts at quality and the 2008 Merlot is no exception. Young vines notwithstanding, the flavor is all there: lots of cola, cherry and vigorous red fruit flavor. The nose is inviting with wild thimbleberry on the the wind with that enticing cola-cherry of young, youthful, Merlot vines. This – along with the Syrah offering – will become the signature wines of this sizeable estate. Buy and support!
Nathan Lightner
Come for the TNT! Stellar views above the valley and glass smooth lakes from the patio… Very cool
Neha S.
We had wonderful time at four lakes winery. View are spectacular! We bought the TNT and unfiltered Trinity. Marit was amazing hostess and we will surely come back here.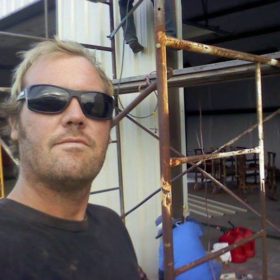 Karl
Karl's a rocker.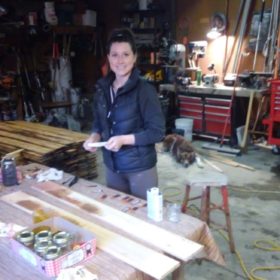 Mariah
She's crafty
Thirty-five years ago, Don Koester was stationed at a Boeing site in the mountains seven miles from Morgan Hill, CA. The guys who had families back in Seattle would spend every weekend going to Napa, Sonoma, Russian River, Santa Cruz, and Lodi Valley and spend whole weekends touring and tasting different wines. Don was more interested in the 'mom and pop' wineries than the bigger wineries and decided that's what he would like to do when he grew up.
As a Boy, Don came to Chelan every summer with his family, his grandfather, Percy Goldsworthy, homesteaded in Omak and moved to Chelan at the turn of century. He was the superintendant for the Chelan County school system and named the mascot for the school the 'goats'. His wife had heart problems and they moved to Seattle when Bernice, Don's mother, was sixteen.
"One thing I liked about Chelan was that my asthma went away. I loved the dry mountains and the deep cold clear waters. Our love for wine and Chelan was an easy marriage."
Don and his son, Karl, collaborated in 2001 and the Four Lakes Chelan Winery seed was planted. In 2004 they bought sixty-three acres in Manson, WA where the tasting room now resides, and ten acres on Howard Flats which is six miles east of the tasting room.  This is where Karl suddenly became a farmer with the flick of a pen.   Taking down apple trees, names, and planting grapes the first year, we continued to add acreage for the next five years.  We have planted twenty varietals so far, all of which have done great.
For Karl, winemaking started out as a hobby. Until 1999, he owned his own contracting company and had an educational background in physics and chemistry. Now a successful winemaker at his family's vineyard, Four Lakes Chelan Winery, he looks back at his first attempts at making his own wine and beer and finds joy in the fact that he decided to turn his hobby into a career.
Making the switch from contractor to winemaker wasn't a difficult transition for Karl. Having owned his own company, he was familiar with the skills required for running crews, organizing projects, and building structures.
"I built the winery and tasting room with my dad and crew," Karl explains. " I have a background in physics and chemistry, and my crew and I planted and now manage all our vineyards".
Karl has experienced a lot of trial and errors and obsessed over making a perfect wine throughout the years. As he steadily learned the craft of winemaking and vineyard management, he became an experienced winemaker.  He continually worked on bettering his craft through books, college courses, and advice from others.
Now, Four Lakes Chelan Winery has found a niche with its big bold red wines and light crisp white wines. Starting with his 2004 vintage, Karl has been generating recognition and winning medals for his successful wine making work.
Karl has been making beer and wines for twelve years now from all sorts of different fruits. Some turned out great, others turned out not so great, (like the Grapefruit and Lemon wine, not so good), and has sixty-two medals and two "best of class" to his credit so far.  We will also began making Grappa and Brandy in the fall of 2010.